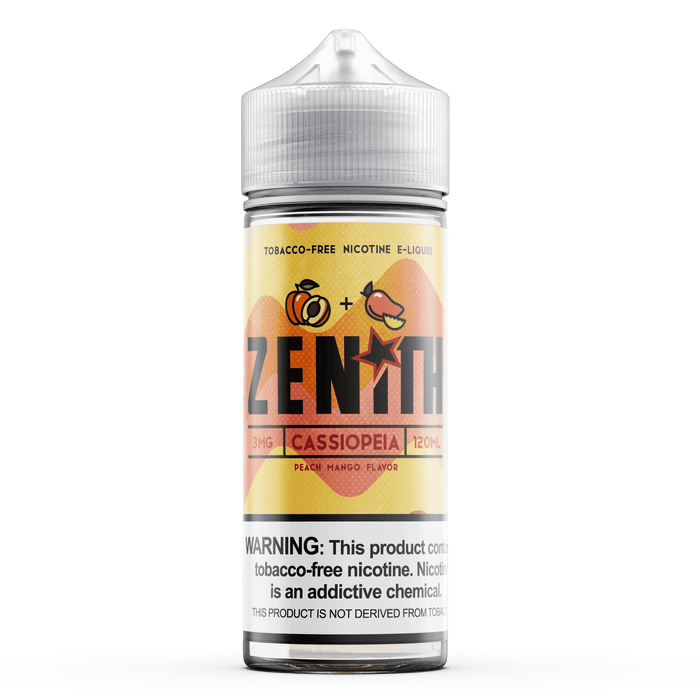 Cassiopeia
Original price
$ 24.99
-
Original price
$ 24.99
Cassiopeia is a delightful flavor combination that blends the sweet juiciness of ripe peaches with the tropical tanginess of fresh mangoes. The juicy, succulent flavor of the peach perfectly complements the bright, zesty taste of mango, creating a deliciously refreshing flavor profile.
With each inhale, the rich, sweet flavor of the peach fills your mouth, followed by the bold, tangy taste of the mango on the exhale. The two flavors come together to create a fruity explosion of flavor that is both satisfying and invigorating.
This flavor is perfect for anyone who loves tropical flavors and desires a refreshing vaping experience. It's a great choice for a hot summer day or anytime you need a burst of fruity sweetness. Cassiopeia is sure to delight your taste buds and leave you feeling refreshed and rejuvenated.