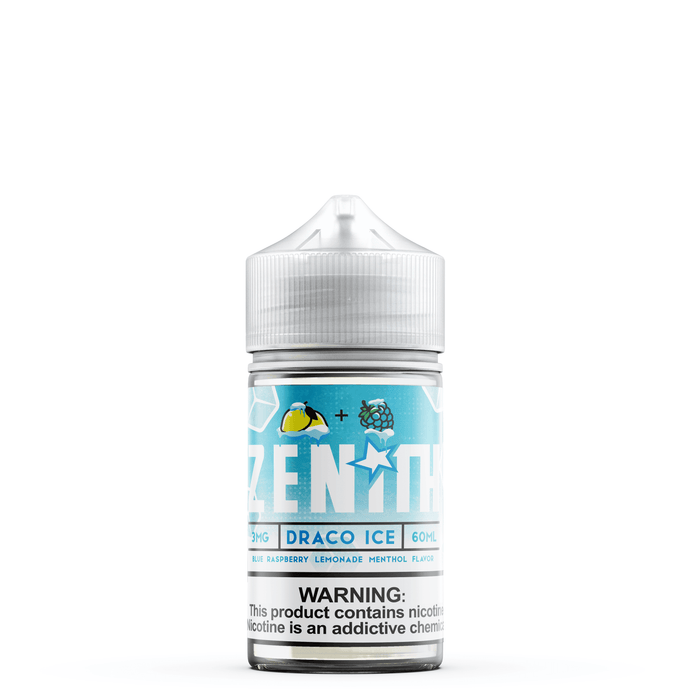 Draco On Ice
Original price
$ 17.99
-
Original price
$ 24.99
Draco is a simple, yet exceptional, medley of blue-raspberries and lemonade made with premium ingredients. Each ingredient was hand picked and taste tested from various competitors in order to ensure we developed a blue raspberry flavor reminiscent of your childhood dreams. Zenith E-Juice proudly sports Draco without any artificial coloring because we are confident we can deliver great taste without artificial additives. 
Draco starts with a sweet inhale, trailed by a subtle tartness, which lingers on your tongue making your mouth water for more. On the exhale, the blue raspberry lemonade flavor harmonizes to release a refreshing, light, and euphoric sensation.
Draco by Zenith E-Juice is made for the bright-eyed flavor enthusiasts who refuse to settle for the status quo.
Draco ICE is the same flavor as Draco, but with added menthol.